Shadowlands Collector's Edition Available Now!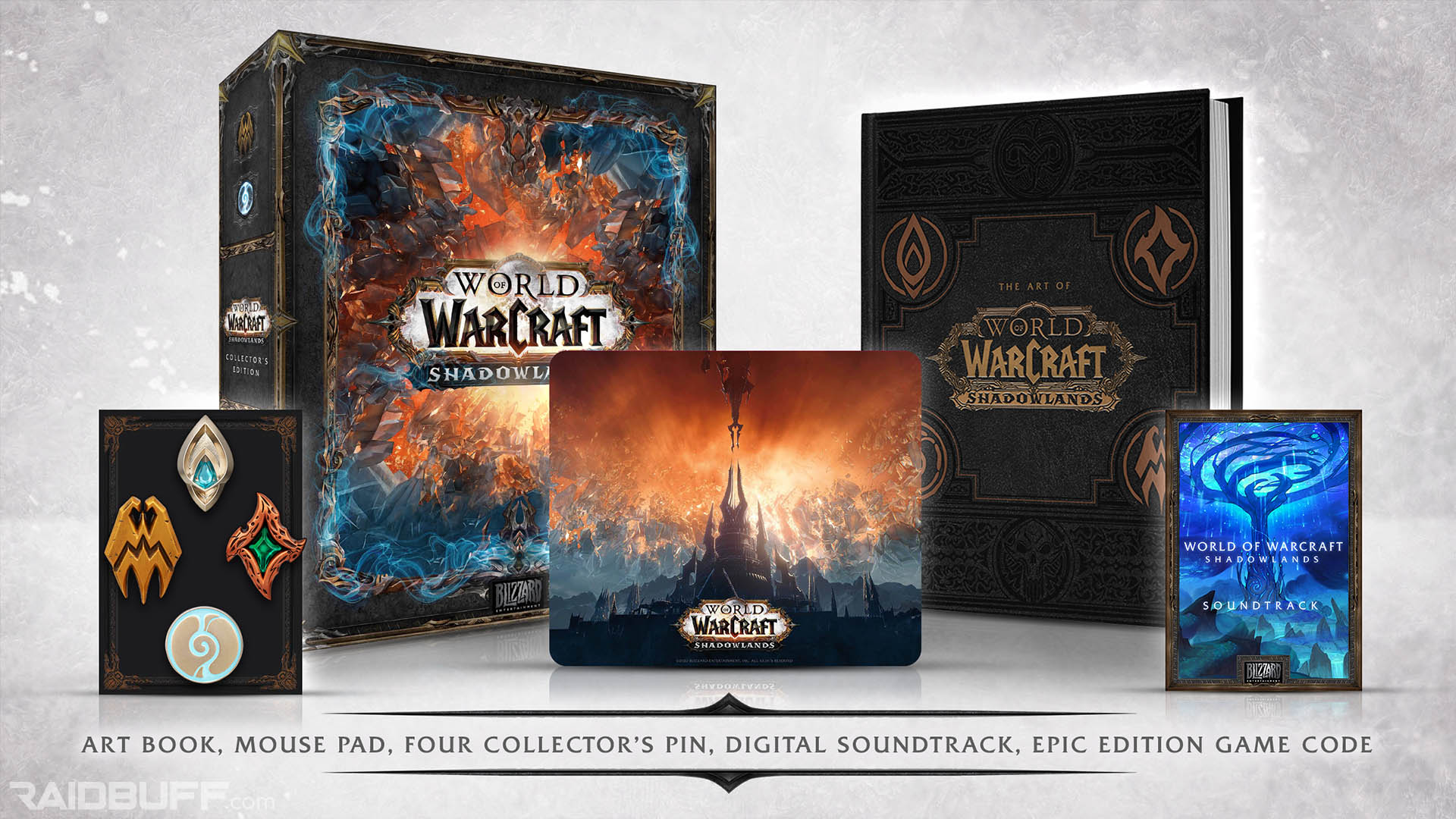 The Shadowlands Collector's Edition is available for preorder starting today! The items were showcased during the Shadowlands Livestream today.
The Collector's Edition includes:
Covenant Sigil Pin Set
Art of the Shadowlands Hardcover Book
Shattered Sky Mousepad
Collector's Edition Digital Soundtrack Key
Shadowlands Epic Edition Game Code

A Shadowlands Level Character Boost
Ensorcelled Everwyrm Mount
Eternal Traveler's Hearthstone Effect
Vestments of the Eternal Traveler Quest
Illusion: Wraithchill Weapon Enchant
Anima Wyrmling Pet
30 Days of Game Time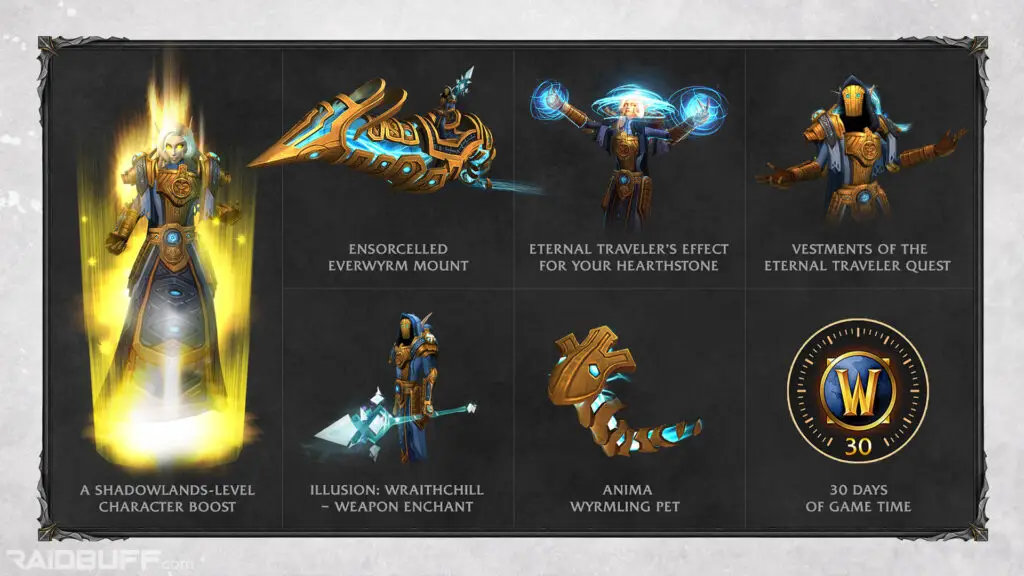 If you purchase the Collector's Edition and have already purchased a digital edition of the game, you'll be refunded the amount you paid for that to your Blizzard Balance when you enter the code. You must do this before March 31st, 2021.
We're personally super excited that art books are making a return to being included in the Collector's Edition here at RaidBuff. Its such a great item to have to be able to appreciate all of the effort that goes into creating the art for the game.
You can preorder the Collector's Edition here for $119 USD. When we preordered, we received an estimated delivery date of January 11th, 2021, so it'll be a long wait for it to arrive.